URGENT APPEAL FOR FINANCIAL SUPPORT
Dear friends
We have all been affected in one way or another by the COV19 pandemic and lockdown. 
Most people haven't be able to go out however we have been thrilled that our dedicated team of unpaid volunteers have continued to look after our 20 horses and ponies during such challenging times.
However, we usually raise in excess of the £2,000 per month minimum to keep our Sanctuary open by various fundraising events including open days and visitors to the Sanctuary.
None of this fundraising has been possible due to lockdown and we now find ourselves in a position where we need to raise £6,500 to pay outstanding hay bills, food merchants, large vet bills and rent as well as another £3,500 to £4,000 to support us for the next couple of months as there is no government plan to allow us to reopen and have our usual open days, visitors and other fundraising events involving gatherings of people. 
We are therefore putting out an urgent plea for £10,000 to help us continue our work.
All monies raised and donated will go directly to our horses as our Sanctuary is run by unpaid volunteers and any donation big or small is massively appreciated by all the horses, ponies, volunteers and trustees.
We have partnered up with "Charity Checkout" who are similar to Just Giving and have been so helpful in helping us set up this campaign.
All you need to do is click on the link below and donate directly into the horses account.
Or you would like to help us by arranging your own fundraising event we would love to hear from you also.
 
Thank you, thank you, thank you 
We can do this!
Love all 20 horses and ponies, 3 chickens. 2 woofers and 12 humans at The Healing Horse Sanctuary xx
Our Sanctuary is run by unpaid dedicated volunteers, so all money raised and donated goes directly to our horses.
Here are some of the costs we incur and amounts we would be grateful for help with: –
£50 pays for 2 bales of hay
£125 pays for one horse's care for one month
£1,000 pays for 40 bales of hay
£2,875 pays for all of our 23 horses for one month
£10,000 to cover annual hay costs
£35,000 to pay for all of the sanctuary costs for one year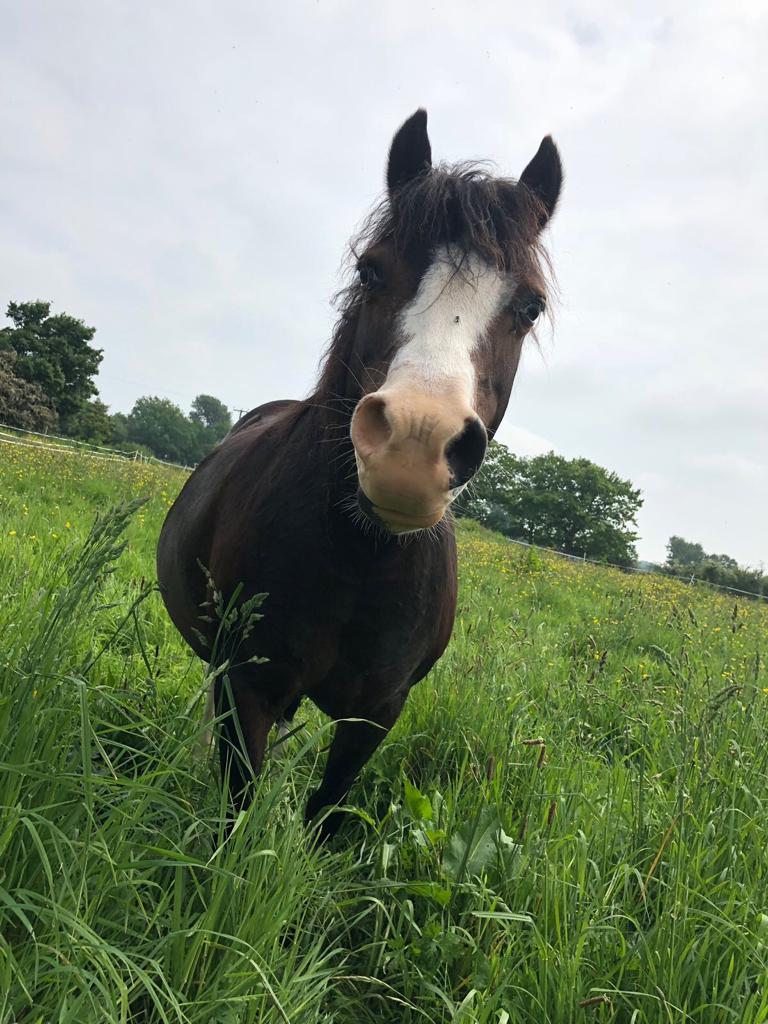 Leave a gift in your will – ESSENTIAL INFORMATION
Leaving a gift in your Will is straight forward. We've put together some information to make it as easy as possible; you should find everything you need in this page.
The Healing Horse Sanctuary's details:
If you decide you would like to include a gift to The Healing Horse Sanctuary, you need to know our registered charity number and address which must be written into your Will.
The Healing Horse Sanctuary
51 Hillgrove Crescent
Kidderminster
Worcestershire
DY10 3AR 
Registered charity number: 1141356
If you have any questions about making a gift to The Healing Horse Sanctuary in your will, please email info@thehealinghorsesanctuary.org.uk
Donate in memory
Many people now choose to remember a loved one by making a donation in memory of that special person
Honouring that special person by making a donation in their memory is a valuable and positive way of celebrating their life, whilst helping The Healing Horse Sanctuary to continue making every day count for the people who need us most.
Give in celebration
Are you celebrating something special this year and would like the hospice to be a part of your celebrations?
Many people ask for donations to the charity, instead of a gift, and we can make this process very simple.
We have special donation envelopes that we can send out to you, or we can support you by designing something individual for your special day. If you would like more information, please email info@thehealinghorsesanctuary.org.uk
Gift Aid
Gift Aid is a way to help you make the money you raise and donate go further, at no extra cost to you. It's a scheme run by the Government that allows charities to claim the basic rate tax on every pound that is donated.
So, for example, if you donated £100 to The Healing Horse Sanctuary today, it means that you'll actually be giving us £125.
Giving under Gift Aid means that so much more money can be raised at no extra cost to our supporters.
Corporate Support
We are always seeking support from local businesses, as we care for the community that you serve. There are a number of different ways that your company can support us, whether this is through your employees, or customers.
You may find that this can also have commercial benefits, as well as bringing together the different departments within your organisation and boosting job satisfaction and morale within your teams.
Ways you can support us include:
Nominate The Healing Horse Sanctuary as your 'Charity of the Year' or 'Charity of Choice'.
Financially support a particular project or horse within the Charity
Run an event in aid of The Healing Horse Sanctuary.
Hold a Charity day with The Healing Horse Sanctuary as your main focus.
Sponsor or advertise at one of our events.
Gifts in kind – these can come in the form of time, staff, knowledge, guidance or resources.
If you would like to find out more about building a partnership with The Healing Horse Sanctuary, please email info@thehealinghorsesanctuary.org.uk