Support Us
Horse Experiences
Are you looking for something a little different, something enriching AND that helps a small charity and their animals too!
Then take a look at our experiences below:
Pony/Horse Experience
—
If you would love to have a personal tour and meet and greet our ponies and horses, feed them their breakfast and generally have an uplifting and enriching experience then this is perfect for you.
Whats include?
A personal one to one visit to The Healing Horse Sanctuary
An opportunity to feed the horses and ponies their breakfasts
Groom the little ponies
Offer some flowers and essential oils to the ponies and see what they choose as part of a Botanical self-selection experience
Hand out carrots
Have photos taken with our horses and ponies
Have a hot cup of tea or hot chocolate and a biscuit too
Duration: 60 – 80 minutes
Price: £25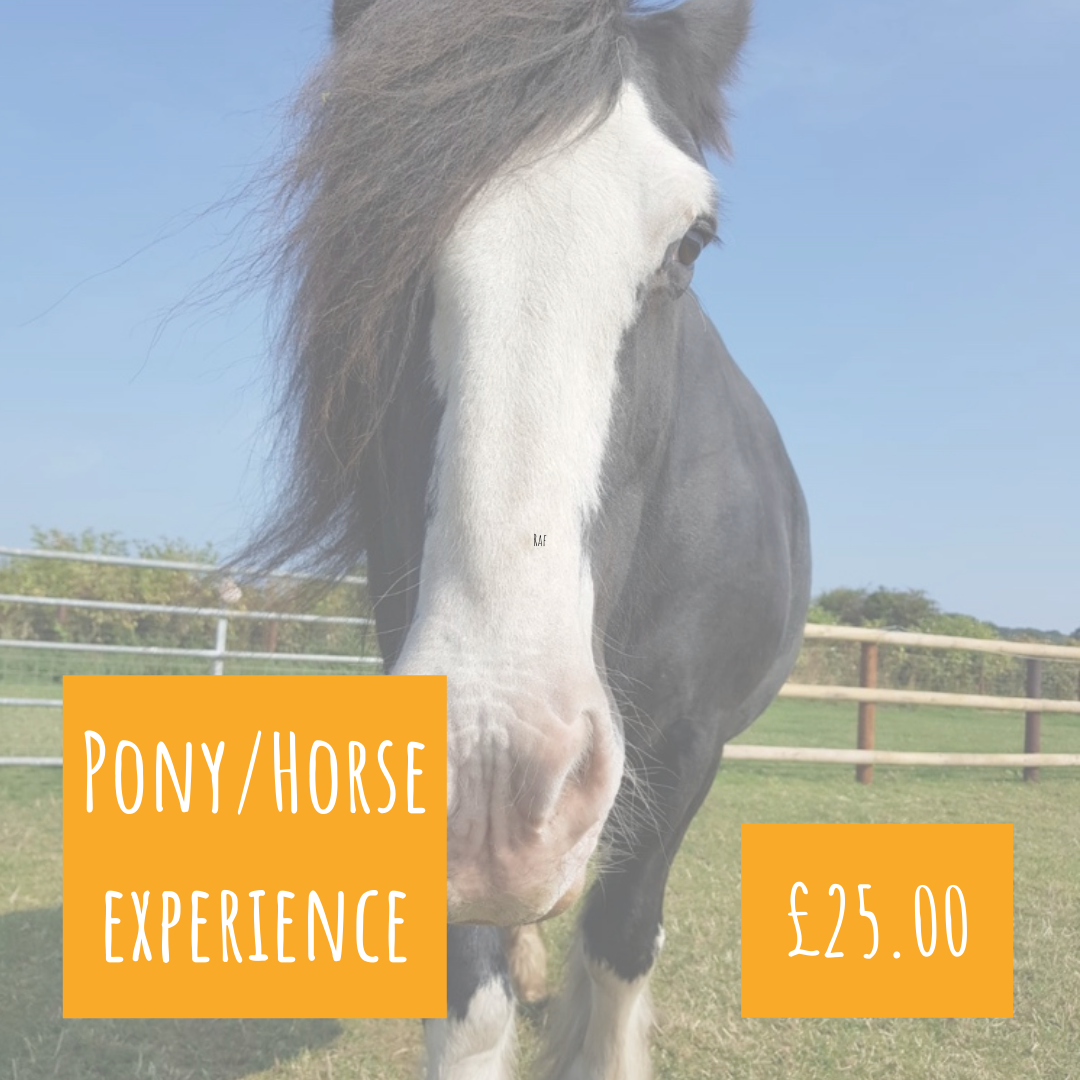 Horse with Human Therapy Session
—
Looking for a very special, one to one therapy session with one of our horses?
A therapy session can help with -:
Illness
Life Challenges
Low Self Esteem/Lack of Confidence
Stress and Anxiety
Change in Direction
Loss and Grief
Reclaim power
And so much more ….
All sessions involve interaction with the horse on the ground, no riding is involved and no previous horse experience is needed.
You will be supported by our human facilitator as well as one of our horses in a private paddock, a lovely nurturing and healing experience.
Duration: 60-80 minutes
Price: £45